Join the Seattle Tree Care
Team!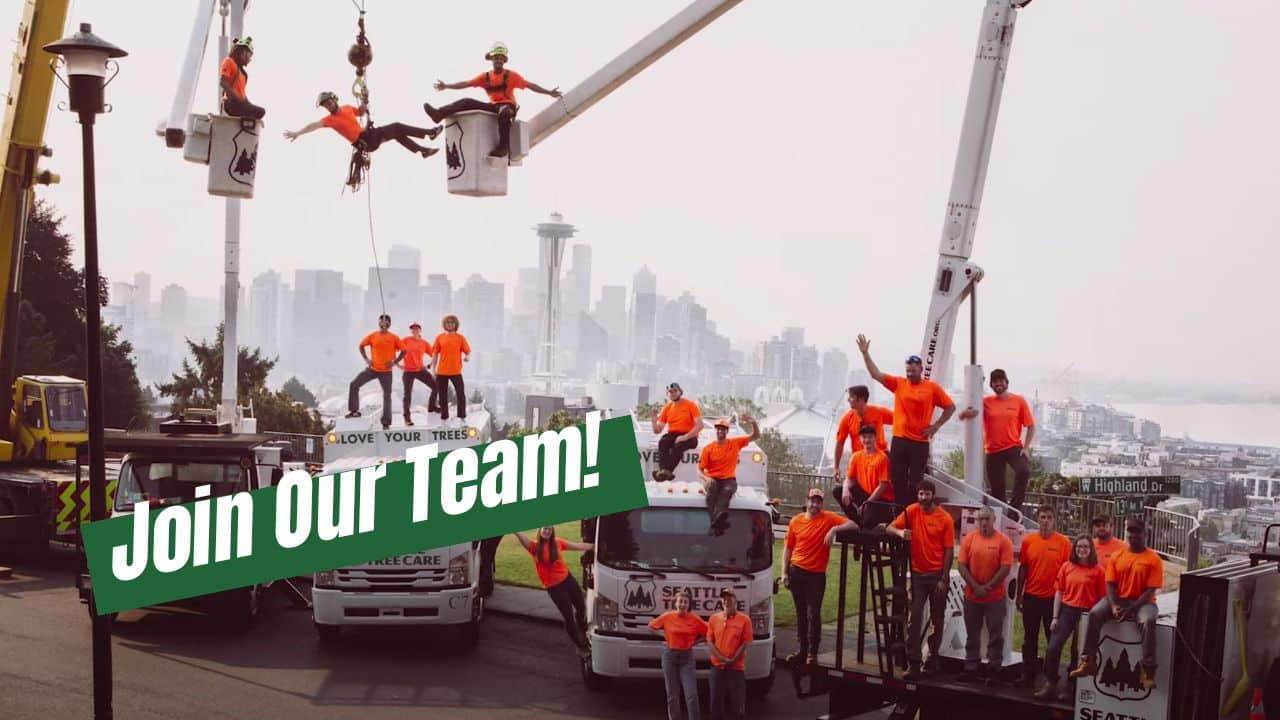 Subscribe to our YouTube Channel
Do you love working outside, in all conditions, with a team of hard workers? Are you interested in Arboriculture? Do you have a degree in Forestry and a special interest in the Urban Forest? Are you an experienced rock climber familiar with rope work? Have you worked in the landscaping field?
At Seattle Tree Care we are always interested to meet talented potential employees. Please complete our online application today and tell us why your photo belongs on our website.
Seattle Tree Care provides equal employment opportunity to all qualified persons, and does not unlawfully discriminate against any person on the basis of race, color, creed, religion, sex, national origin, age, disability, marital or veteran status, sexual orientation, or any other legally protected status.