QUICK, PROFESSIONAL & SAFE
Tree Removal & Stump Grinding
When removing a tree is the right option ...
Is an old, diseased, or deteriorating tree putting your home and family at risk?
Rely on the Certified Arborists at Seattle Tree Care to quickly and safely remove your tree while adhering to all local regulations. Once we're done, you'll never even know the tree was there!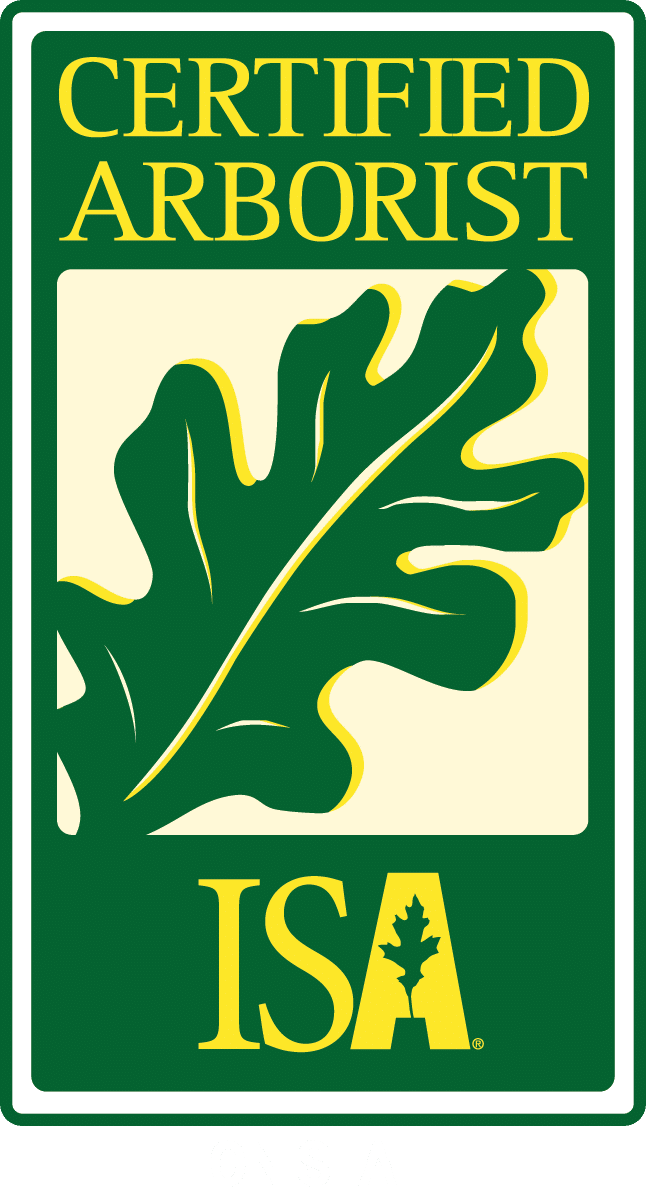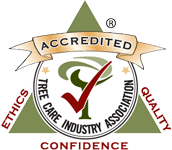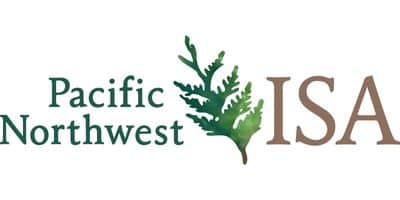 What to Expect
(Our Tree Removal Process)
The tree removal process in the greater Seattle area is a complex one that involves multiple steps and considerations. Areas like Shoreline, Mercer Island, Medina, and Lake Forest Park have specific requirements related to tree removal. And Seattle's Tree Code has stringent conditions that must be met before a tree can legally be removed. All tree removal companies must do the work according to those requirements.
Step 1: Arborist Assessment
Cutting down a tree should never be the "default solution" for tree-related issues. Often, trees can be preserved or made safer through a thoughtful mix of professional pruning, cabling or bracing, fertilization and soil improvement, and pest or disease management.
However, if your arborist determines that the tree cannot be saved or that it poses an unacceptable risk, tree removal will be the recommended option. At Seattle Tree Care, we assist in applying for a tree removal permit when removal is necessary.
Step 2: Select the Right Tree Removal Method
Once the permit is obtained, the next step is to determine the best method for removing the tree. This will depend on many factors, such as the time of year, the tree species, its condition, and its location.
There are several common methods for removing trees in the Seattle area. A professional arborist will evaluate the tree and the environment surrounding it before determining the best method to remove the tree.
Traditional Tree Removal

This tree removal method involves cutting the tree down in sections using chainsaws. It usually involves a tree climber ascending the tree and cutting it into smaller sections, which are then lowered to the ground using ropes and pulleys. It's typically used for smaller trees and trees that have a clear fall zone.

Crane-assisted tree removal

This method involves using a crane to help remove large or difficult-to-access trees. The crane can be used to remove the tree in sections or to lift the entire tree out of the area, including over a house! Learn more about it >>

Tight-Quarter Tree Removal

Taking out trees that are located in a confined space, such as between buildings, or in a spot that's difficult to access, can be especially tricky. But, with the right equipment and a skilled crew, it is possible to cut down a tree between two houses, remove a big tree from a small yard, and take down a tree in a narrow space. 
SHOULD THE TREE BE REMOVED?
What Our Arborists Look For
When you hire Seattle Tree Care, one of our Qualified Tree Risk Assessors will inspect your trees for any of these visible signs:
WHY YOU CAN COUNT ON US
Call Seattle Tree Care for Tree Removal
We know you'll do your due diligence before hiring a tree removal company, including checking their Certificate of Insurance, looking for a company with Certified Arborists and Certified Treecare Safety Professionals on staff, and making sure the company is properly registered with both the Seattle Department of Construction & Inspections and the Seattle Department of Transportation. Beyond that, you'll want to look at pricing, timing, and what is and is not included (it's not always obvious!). Here are some of the reasons why we could be the best choice for you.
Quick, clear and detailed proposal
When you call, we'll schedule an inspection right away to see if your tree should be removed. If it meets the criteria for removal, you'll have a written proposal by the next day so you'll know exactly what we'll do and how much it will cost.
Straight-forward, transparent pricing
Our pricing is simple - it includes EVERYTHING, from help with any permits to complete removal, stump grinding, debris cleanup, and disposal. No surprise add-on fees!
Stumps removed the same day
You won't have to wait for the "stump grinding crew" to come by in a few weeks. We grind the stump the same day we cut down the tree.
Subscribe to our YouTube Channel
Is It Time to Remove Your Tree?
Call the Certified Arborists offering residential and commercial hazardous tree removal services for the Greater Seattle Metropolitan Area.
One of our ISA Certified Arborists will closely examine your tree to see if it's healthy and safe enough to leave where it is. We prioritize tree preservation whenever practicable.
However, if the tree is decaying, badly damaged, dead, leaning, has fallen, or is otherwise posing an immediate threat and cannot be saved, we're likely to recommend removal.
Under the Seattle area regulations, the decision as to whether or not to remove a tree should be made by a Registered Tree Service Provider, such as Seattle Tree Care.
All our proposals are custom built based on the project specifics to provide the best fit for people and their trees. We offer free estimates and would love to send out one of our ISA Certified Arborists to look at your project today!
One of our ISA Certified Arborists will be happy to look at the specifics of your request and answer your questions to the best of their ability. In general, you're not required to replant in the same spot on your property.
Maybe! Tree regulations differ in each municipality we work in – check our Tree Permits page for details. We carefully inspect each tree and review all aspects of the proposed tree work to ensure any work we do is in full compliance with local regulations.
Call us at 206-789-0534 or contact us online with the specifics of your project, and one of our ISA Certified Arborists can answer your questions. 
That depends on where in the Greater Seattle Area the property is located. Each municipality has its own tree removal regulations and permit requirements. You can find more details on our Tree Permits page or call us at 206-789-0534 and we should be able to give you an answer.
We haul away and recycle 100% of our tree debris. Our first name was Treecycle because our owners are passionate about salvaging wood. 
We are a full-service tree company, which means we haul away all our tree debris and leave your property clean. Your Arborist Project Manager can answer any other questions you have after they know the specifics of your project.
Through partnerships with local wood mills and furniture builders, we can facilitate turning your tree trunk into heirloom furniture.
Crane-Assisted
Tree Removal
Sometimes, the best (or only) way to remove a tree is to hire a tree service company with a tree removal crane and an experienced crane operator. Here are just a few of the situations in which a crane will likely be needed to remove a tree,
Large trees

Trees that have a large diameter, a wide canopy, or are extremely tall may require the use of a crane to safely remove them.

Trees in tight spaces

Trees located in confined areas, such as between buildings or near power lines, may need a crane to maneuver the tree around obstacles and safely remove it.

Trees in close proximity to structures

Trees near homes or buildings often call for crane removal to prevent damage to the structures.

Hazard trees

Trees that are at risk of falling on a house, road, or power line pose a threat to human lives and properties. Often, these dangerous trees can only be taken down with the help of a crane.
What to Expect
(The Stump Grinding Process)
Depending on its size, height, and location, we typically recommend grinding to eliminate the tree stump.
Unlike most tree service companies in the Puget Sound area, we grind out the stump immediately after taking down your tree - no need to wait days, or even weeks, for a separate crew to come back with the stump grinder.
We offer stump grinding as an option to all of our residential and commercial tree removal clients. However, we do not provide it as a stand-alone service.
Subscribe to our YouTube Channel
SHOULD YOU REMOVE A TREE STUMP?
Why Stump Grinding is a Good Idea
Most people prefer to remove the stump after their tree has been cut down. Here are a few of the reasons why:
Schedule an Arborist Consultation Today!
If you're concerned about a dead, dying, or damaged tree, give us a call to schedule your free inspection. A Certified Arborist will determine whether the tree can be saved through reasonable tree preservation methods, or if it poses sufficient risk to warrant removal. If tree removal is the appropriate option, we'll give you a clear and reasonable estimate that includes everything from help with the permitting process to safely cutting down the tree, grinding out the stump, cleaning up all debris, and disposing of all waste from the removal work. We can also provide recommendations and assistance with replanting.
We've got you covered with tips, resources, updates, how-to's, and other helpful information about trees and landscapes in Seattle, Puget Sound, and King County, WA. Join the thousands of smart local residents who get the monthly newsletter from Seattle Tree Care for helpful information you won't want to miss!
There's no spam - we promise! We are committed to keeping your e-mail address confidential. We do not sell, rent, or lease our contact data or lists to third parties.